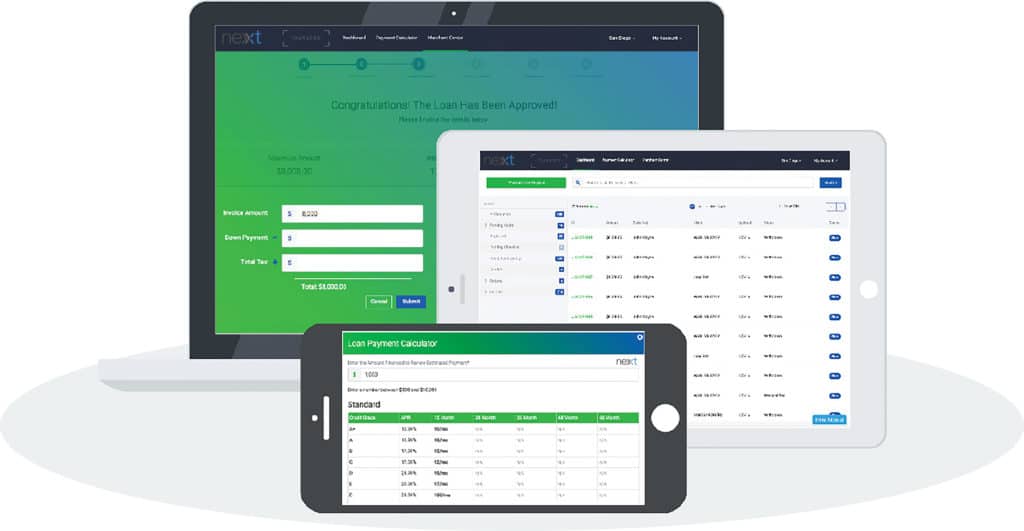 Why Next-Financing?
It's simple……More approvals, ease of use platform, low discount rates, one application, full reporting, analytics, etc. You no longer need 2, 3, or even 4 financing programs to satisfy every type of customer that walks into your business. Submit every application into Next-Financing's platform, sit back, and watch your approval rates soar. Because we have multiple lending partners integrated into one platform, obtaining financing for customers with great credit to no credit has never been easier.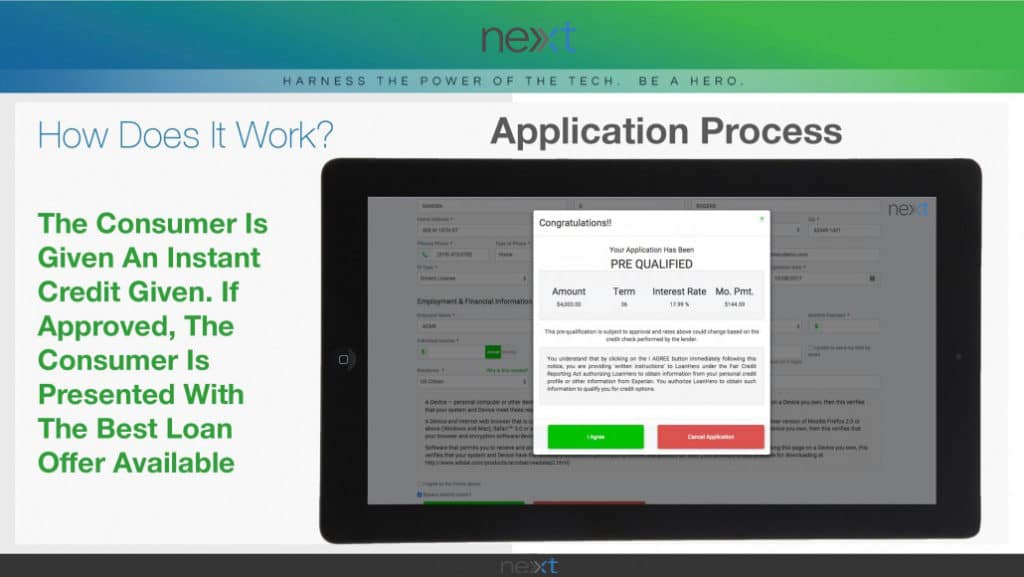 Seamless Technology Providing Instant Approvals
One fast, easy application for all borrowers
Instant approvals – 5 seconds or less
Approvals down to a 600 credit score
Funding within 24 hours
No monthly fees or minimums
No set up fees or application fees
No equipment to buy or lease
100% paperless
Detailed reporting back office with analytics and customized to your business (User Access/Multi-location Management/logos/Colors/Customer Applications, etc.)
Works on any device
Customers can apply privately from their phone
Email our application for pre-approval before customer leaves their house
Extremely Competitive Discount Rates as low as 1%
Our business is to help your business thrive. We do our part by keeping our discount rates low so you can concentrate on your customers and your bottom line.
A Variety of Special Financing Promotions
We aren't a credit card and don't charge 29.99% interest rates to prime consumers. Big bank credit cards require no interest promotions because of the high interest rates that come with their cards.  The Next-Financing platform provides consumers with competitive fixed interest rates, fixed terms, and fixed monthly payments.
We still offer no interest (if paid in full) promotions for 6,12, and 24 months for those merchants that want to extend special financing offers to their customers. *
* Interest accrues during the promotional period, but all interest is waived if the entire  purchase balance is paid in full before the end of the promotional period and you make all required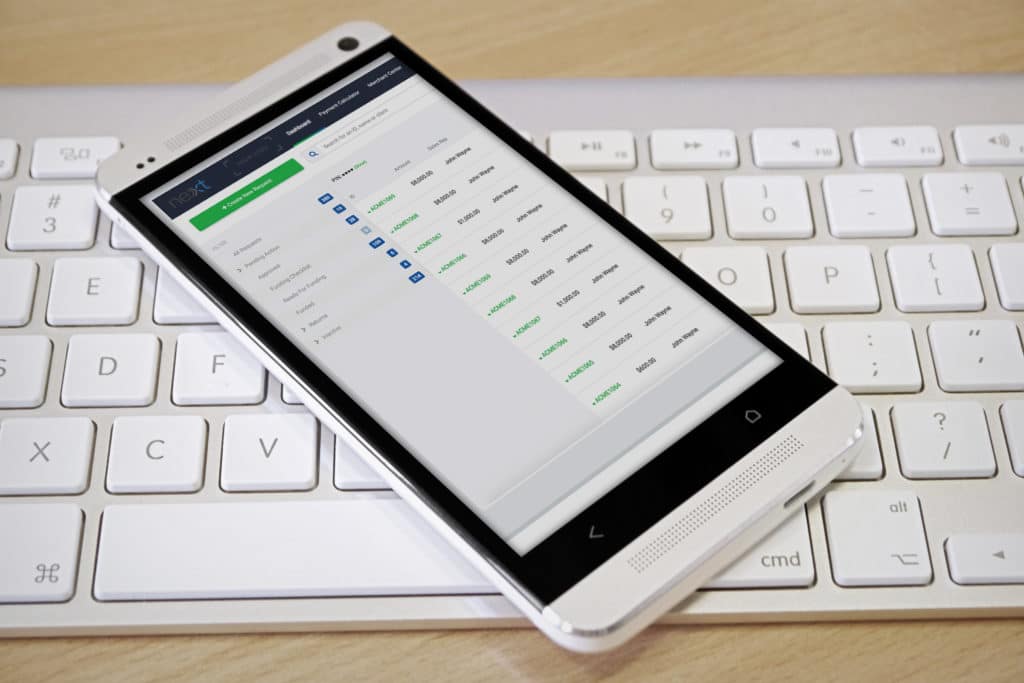 Next-Financing approves more customers
Reduce Those Awkward Declined Conversations by approving more patients, as our platform approves down to a 550 credit score.
One application platform gives you access to multiple financing sources, helping to increase the chance your customer gets approved for financing the first time. With Next-Financing, you can reduce how often you have those awkward decline conversations.
Customers Can "Check Their Rate" Before Actually Applying. We only perform a "soft" credit pull to provide your patients their financing offers. Once they agree and choose to proceed with one of their options, that is when the official "hard" credit pull happens. There is no risk to your patient to check out their options. Almost ALL other procedure finance companies do not offer that ability to patients.
"Our business" is to help "your business" thrive. We do our part by keeping our discount rates low and approvals high, so you can concentrate on your customers and your bottom line.
Next-Financing Details
Loan Amounts
Loan amounts currently range from $1,000 – $35,000. If you sell a product or service that costs under $1,000 or over $35,000 we'd encourage you to check back soon because we're always adding new lenders to the platform!
Discount Rates
While we hate to be judged solely on price due to the additional value we bring to the table, we are happy to say that our discount rates are extremely competitive and start as low as 1%. We can even build custom programs for larger volume customers.
Interest Rates
Our interest rates and terms are 100% fixed, giving your customers a consistent, fixed monthly payment. Interest rates start at 13.99% with no pre-payment penalties. Businesses of all types can offer promotional financing to those who qualify.
Risk Free for Our Business Owners
With Next-Financing, Business Owners have zero risk on customer defaults. If something happens and your customer can no longer pay their bill, it's not your problem.
Funding Time to Your Bank Account
Businesses are funded directly via ACH within 48 hours.
Loan Terms
Loan terms range from 12-60 months and are dependent upon loan amount.
No Hardware Needed to Buy or Lease
If you can access the internet, you can access Next-Financing. No need to buy any equipment…our platform looks amazing on any device.
No Fees – Set Up, Monthly or Annually
We hate fees just as much as you do. That's why we don't have any. No monthly fee, no setup fee, no minimums, no garbage fees whatsoever.
Special Financing Promotions
We offer no interest (if paid in full) promotions for 6, 12, and 24 months.
1.Application
2.Approval of your new account
3.Set up, customization, training and then start selling!
A simple setup process, with no signup or monthly fees
Get started today! With no cost to get started, what do you have to lose? Contact us today to get started – It's as Easy as 1,2,3.Complete a simple application and you will be notified of approval within 5 days.Once approved, you will receive a welcome email and logins to the platform and back office.Our Training Program will help you and your team communicate and market your new available financing options available to customers. Also, your new financing coach will be in touch to schedule a one on one, for a seamless adoption of the financing platform to your business to ensure success moving forward. Welcome to The NEXT Big Thing in Financing!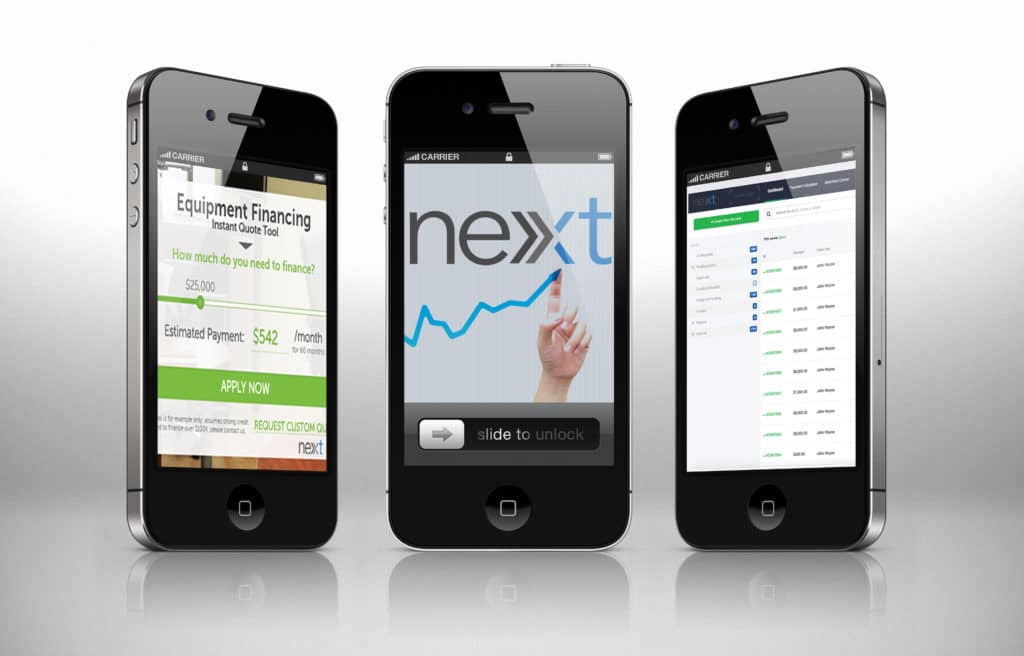 *Accessible on all devices
Why Offer Next-Financing?
Increase Sales & Grow Revenue
Our finance program should be looked at as a sales and marketing tool for your business. Increase sales by advertising financing options to attract more customers to your business and use one of our many promotional offers as a way to close more sales.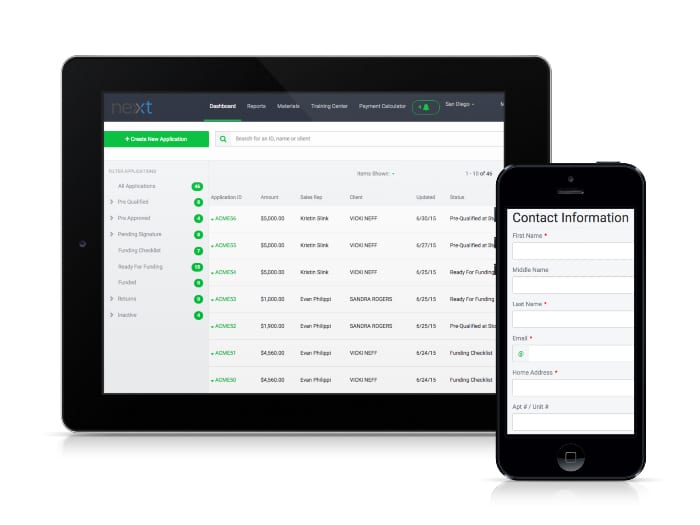 Attract New Customers
Use our program to advertise affordable monthly payment options in conjunction with your "buy today" sales price. By advertising a low monthly payment, you're appealing to those customers who can't afford the total cash price of your product or service today. Use one of our special promotional offers as a marketing tool to drive more customers into your store.
Make Your Business Stand Out
Use our finance program as a way to distinguish yourself from the competition. Offer your customers a compelling offer by advertising one of our no interest (if paid in full) promotional offers along with a low, affordable, FIXED monthly payment. Let your customers know that you can approve a wide variety of credit profiles and to come in to apply for financing today.
Increase Average Ticket Size
Advertising financing helps eliminate the focus on total price, and instead shifts the focus to affordability. By leading with financing, you'll make your product more affordable with low monthly payments. Shift your focus away from total price and begin increasing your average ticket today.
Increase Conversion Rates
By advertising affordable financing options online, you're giving your customers another way to pay. Make your product more affordable and advertise one of our special financing promotional offers to increase conversion rates and see more "browsers" become "buyers." Your back end reporting tool with customized reports and analytics will show you detailed information for your business and how Next-Financing is helping grow your revenue.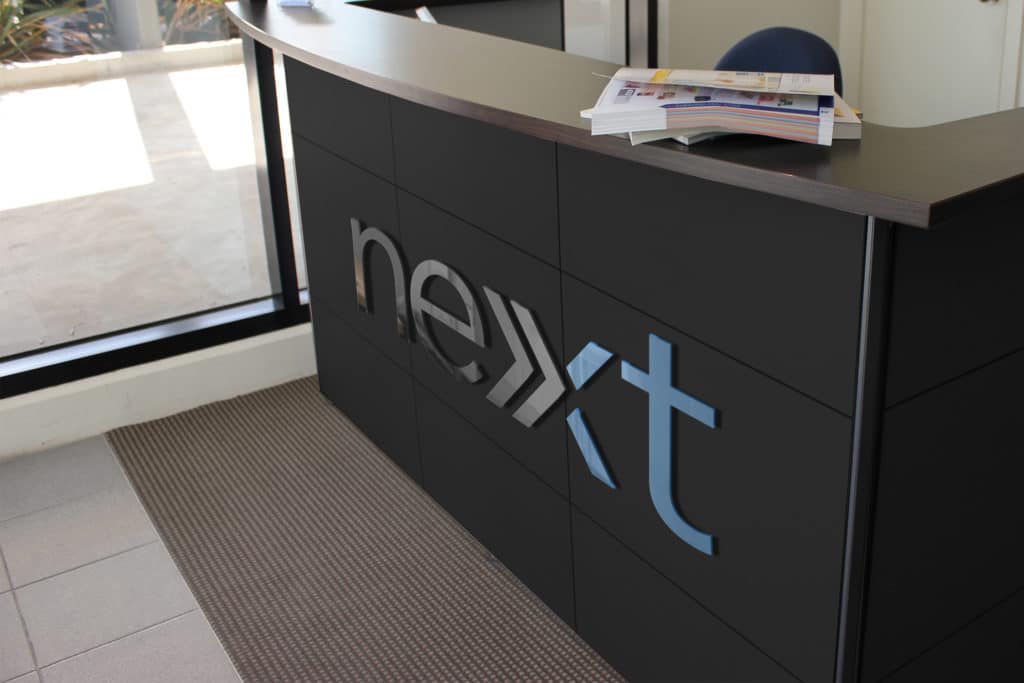 1.  6991 E. Camelback Rd.
          Scottsdale, AZ.  85251
     2.  228 Hamilton Ave.
          Silicon Valley, CA. 94301
     3.  1980 Post Oak Blvd.
          Houston, TX. 77056
     4.  10 S. Riverside Plaza
          Chicago, IL.  60606