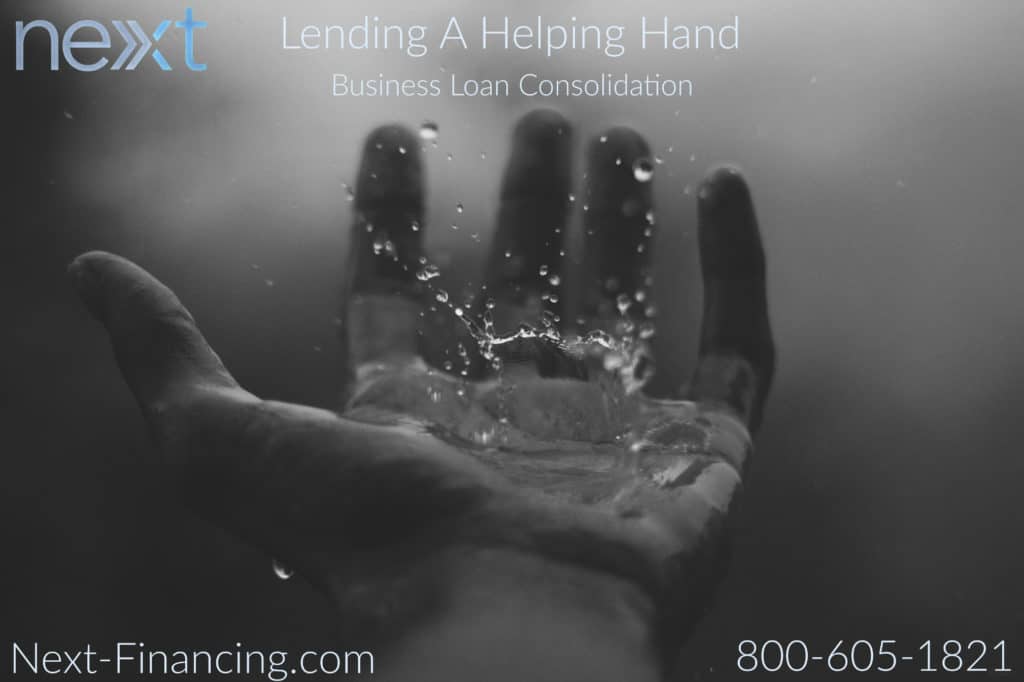 Business Loan/Advance Consolidation
Business Loan Consolidation / Cash Advance Consolidation
When your small business has fluctuations in sales, needs to invest in inventory or equipment to support its growth, or experiences a delay in accounts receivable, a Merchant Cash Advance or Working Capital Loan can provide access to the funding you need — without requiring that you sacrifice your business's cash flow.
Despite that, many traditional lenders offering merchant cash advances consider only business applicants with an established credit history and years of documented performance.  Likewise, many of the alternative lenders/brokers that advertise cash advance loans online charge small businesses exorbitant interest rates and financing that comes with unreasonable terms and since the business is in a bind…..gets stuck with bad loan terms.
If you are stuck in this type of situation, Next-Financing will pay off up to 3 other Working Capital Loans or MCA's with a $100K Max. The Loans/Advances we pay off need to be at least 40% paid down.  Please contact us for a no obligation analysis.
Example:  You took out a $50,000 advance a year ago and have $22,000 remaining, but would like to pay off the existing $22,000 with an extreme APR and then get additional funding.  We would simply pay off your outstanding balance of $22,000 with your current lender and structure a new loan with your new approval amount and outstanding $22K bundled into one single loan, which only requires one single loan payment.
At Next-Financing, we offer transparent Working Capital and  Merchant Cash Advance Solutions that are designed to support the needs of small businesses, including startups that have been in business for as little as 3 months.
Next-Financing Merchant Cash Advances aren't a loan. Instead, you decide the amount of funding you need to access (up to your approved limit), based on monthly sales volume. Your repayment schedule is based on settled credit card and debit card transactions. Many of our clients opt to repay their merchant cash advance daily in small percentages, while some choose a weekly ACH transfer.
Repayment of your Merchant Cash Advance doesn't involve fixed monthly amounts, or that you sacrifice your own cash flow to replenish funds borrowed. Simply authorize Next-Financing to take a fixed percentage of your daily bank deposits (based on your credit card sales) until the entire amount is paid back. This gives you a repayment structure that works with – not against – your cash flow.
When you use Next-Financing's Merchant Advance's to support your business, you're working with a team of industry professionals who want to be your partner. Our executive team has more than 70 years of collective experience in financial services, and is committed to helping our clients access a merchant cash advance solution that works for, not against, their business.  Our Business Loan Consolidation / Cash Advance Consolidation can be a great way to achieve a fresh start.