Next-Financing: Private Real Estate Loans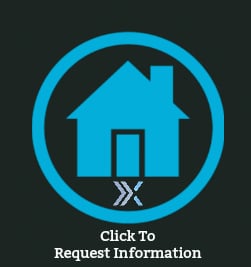 As a Nationwide Direct Private Lender, we provide Flexible Real Estate Investor Loans as a result of a simplified/easy to navigate application process.  We currently offer 4 Core Products:
 Fix & Flip Loan:  12-Month fix-and-flip Financing – Competitive Rates Starting At 7.19%  – Approvals Up to 90% LTC – Fast Close.
 Rental Loan:  30 Year Fixed – Competitive Rates Starting At 5.99% – Approvals Up To 80% LTV – Fast Close.  (3/1, 5/1 and 7/1 Year ARMs Starting at 5.89% are also available)
Fix & Rent Loan:  By combining the first 2 products listed, Our Fix & Rent Loan was designed specifically for investors who are looking to purchase a property, renovate it and keep it as a buy and hold investment.
Pre-Approval:  Proof of Funds:  For investors that are considering offers on properties, find out within minutes the loan amount and rate you can receive on fix and flip loans and then use your POF when submitting offers.
Next-Financing Mission:
Our mission is to make the overall process of applying and receiving loans for real estate investors quicker and more reliable by focusing on three key factors:
 Real Estate:  Next-Financing helps finance real estate investors with the capital they need for their fix and flip and rental property portfolios.
Technology:  Next-Financing provides a streamlined, user-friendly online application making it faster and simpler for borrowers to receive funding to grow their real estate investment business. Our technology was created by real estate investors for real estate investors.
Customer Service:  Next-Financing combines their extensive real estate experience and exceptional customer service to provide a one on one experience to help clients.
Why Partner With Next-Financing?
It all starts with offering great pricing and industry low fees, while closing in 10 days or less for Fix-Flip loans and weeks for Rental Loans.  No complicated forms or unnecessary paperwork and you can get a no obligation rate quote within minutes.  We put the cherry on top of the sundae, by having our loan advisors with you every step of the way.
Let's put you in the driver's seat and allow you to decide for yourself.  Ask yourself these questions to see if partnering with Next-Financing is the perfect choice for your real estate investing situation.
Timeframe?
Are you a busy investor looking to receive your loan funding fast, but don't want to wait up to 90 days or more from a traditional Bank or Conventional Lender?  We can have your money ready for you in as few as 10 business days so you can start your investing sooner rather than later.
Basis For Loan Approval?
Tired of banks and their strict guidelines, rules, restrictions and credit committees overseeing the approval of your loan application?  We use a simple, yet effective common sense approach that first focuses on the property and then looks at your experience, income, and assets, so we can come to an approval on your loan.
Credit Score?
Have you been trying to get a loan at the bank, but don't have the necessary credit score?  We are much more flexible in the FICO score department.  We accept credit scores down to a 600 and are happy to work with each client's individual situations.
Required Documentation?
Are you tired of being overwhelmed with the crazy amount of documentation and paperwork that banks require in order to complete their application?  We keep it simple by just asking for the basic documentation so you can apply faster and easier.
Application Fees?
Are you trying to keep application costs down, but have come to realize that banks charge you application fees and more to review and process your paperwork?  We only charge you for our actual costs so there are no hidden or excessive fees for you to pay.
Loan Types?
Do you need a loan that covers more than just the owner-occupied property loans the bank is offering you?  We help investors, specifically with investment properties for 1-4 family properties, with providing both Fix & Flip Loans, Rental Loans and Fix & Rent Combo Loans.
If you answered yes to any of these questions, then it is time to start partnering with Next-Financing. We can offer you competitive rates starting as low as 7.19% for Fix & Flip Loans or rates starting at 5.99% for Rental Loans based on your experience, income, credit and LTV, and our loan to cost covers up to 90%. We invite you to apply today and see for yourself – You made the right choice in deciding to partner with us.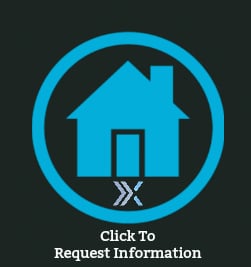 What Separates Next-Financing From The Rest?
We are not a bank or a hard money lender, but rather a direct private real estate lender who specializes in short-term real estate backed loans.  We us our own capital to finance investors for the purchase and/or renovation of non-owner occupied properties in need of rehab funding and financing for Single Family Rentals – up to 4 units.  Our Real Estate Lending Division was created by real estate investors for real estate investors.
Different Types of Lenders For Real Estate Investors
What are the different financing options available?
When investors find a real estate investment that they are interested in and they plan to either use it as a Fix & Flip or keep it as a Long-Term Rental, investors will typically seek some additional method of financing for their real estate deals.
As a result, investors will begin their search for a lender who can meet their financing needs. Usually, they'll try and locate real estate loans that will cover the costs of the purchase and renovations if it is a fix and flip property, or they may look for lenders who can provide them with refinancing for their buy and hold rental investments. Some options available for investors as alternative sources of financing include banks and mortgage companies, private money loans, and hard money loans.

Hard Money Loan
Hard Money Loan: Type of loan that is issued to investors based on the "hard asset" or the property itself. While hard money lenders do take into consideration additional factors like the individual borrower's credit, experience, and income, these are not as high a priority when determining the borrower's eligibility and loan amount.
Hard money loans are funded through private investors, smaller companies and businesses. Traditional lenders such as banks will not issue hard money loans.  Hard money loans typically come with much higher interest rates, sometimes anywhere between 8% and 14% and have shorter terms of around 12 months. This is a much quicker form of funding, with loans capable of being issued within days to weeks instead of months.
When does it make sense for Hard Money and what type of properties?
Real estate investors who focus on rental properties and fix and flip projects will turn to hard money loans as a means of financing when they find that conventional lenders like banks have failed them. For investors who do not meet the standards that banks set, such as high credit scores and income, they will find hard money loans a good alternative form of funding.
Hard money lenders will mainly focus on non-owner occupied investment properties including single-family, multi-family, condos, townhomes, and even commercial unit.

Direct Private Lender – Private Money Loan
Direct Private Lender:  Oftentimes, the terms hard money lender and direct private real estate lender get used interchangeably due to the similarities both possess. Both will lend based on the "hard asset" or the property/collateral itself, but private money lenders take into account additional factors beyond just the property such as the borrowers' credit history, available cash, and income. Private money lenders are not banks but rather companies that loan investors the capital they need to finance their real estate investment deals
Private Money Loans are provided to investors for their non-owner occupied property investments such as a fix and flip or a long-term buy and hold rental. For Fix & Flip properties, these loans are usually short-term, with the expectation to be paid off within one year. For rental properties, private real estate loans can include a 30 year Fixed-Rate Loan, as well as Adjustable Rate Mortgages (ARM's). These loans can be used to either purchase the property, refinance or get cash out of an existing one.
When does it make sense use Private Money Loans and what type of properties?
Applying for a Private Money Loan is a great option for real estate investors because of the flexibility at which they can work with borrowers. They provide the speed investors will appreciate when trying to close a loan, especially for a fix and flip, faster than the lengthy time frame banks typically take to complete a loan. Additionally, banks tend to not lend on rehab costs, so a private lender may be a better choice
Also, private lenders can offer investors the freedom and ability to scale their businesses beyond what banks or other hard money lenders can provide. Where banks make simultaneous deals more difficult and limit investors to only ten properties to loan on, private lenders usually will not have limits on the number of properties an investor can be working on.
Depending on the private lender, they can loan on commercial or residential transactions. For the residential side of investing, private lenders can work with investors on either single-family properties or multi-family deals. Some specialize in fix and flip and rental properties, thereby providing their borrowers with up to 90% of the purchase and repair costs of the properties, in addition to experience and expertise that will help their borrowers further grow their businesses.

Traditional Bank or Conventional Mortgage
When it comes to applying for a loan, many people's first thoughts are a conventional mortgage provided by a traditional bank as a source of financing. Almost all banks and mortgage companies eventually sell their loans to Fannie Mae and Freddie Mac, which makes their stipulations for investors much stricter. Some banks are portfolio lenders, meaning that they provide the capital out of their own funds, thereby giving them a little bit more flexibility and freedom to make their own terms and conditions for borrowers, but ultimately they face additional regulations and oversight.
What Can Banks and Mortgage Companies Provide Investors?
For borrowers just starting out in the real estate investing business, the lower rates that banks tend to offer may make this type of loan option more attractive. However, with these lower rates come many more regulations that will affect a borrower's ability to apply and be approved for these loans.
What are the typical terms of a Conventional Bank or Mortgage Loan?
Unlike hard money lenders or private money lenders, banks are notorious for being more restrictive with their lending criteria, which can make things difficult for some investors. Bank loans will usually require a higher level of credit, an extensive amount of documents and paperwork, can take upwards of 60 days or more to close a deal, and will ask for more available cash and money down. Additionally, because banks will ask for more income verification, self-employed investors may encounter some complications when applying for their loan.
What  Hurdles Will Investors Face With a Conventional Loan?
In addition to the previously mentioned lending conditions that banks usually follow, investors who are looking to expand their businesses by doing multiple deals will find a bank loan difficult to meet their needs. The reason being: banks make simultaneous property deals difficult for investors and due to guidelines, anything beyond ten properties is almost impossible to obtain a loan.