Next-Financing is a proud Signatory of The Small Business Borrower's Bill of Rights.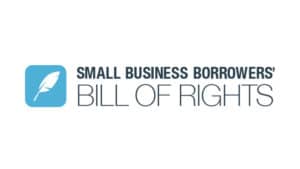 Next-Capital:  Explore Your Funding Options – Apply Today!
Next-Capital is an automated financing platform built for performance.  The technology allows for our applicants to receive multiple lending options for their business.  Each application we receive is analyzed and assigned to the direct banking relationship who specializes in that specific lending niche.  The process flow is simple and efficient.
1. Application – 2. Platform Analysis – 3. Lender – 4. Options – 5. Acceptance – 6. Funding.
We are here to assist you through every step of our process until your bank account is funded.  Contact us today to get your funding process started.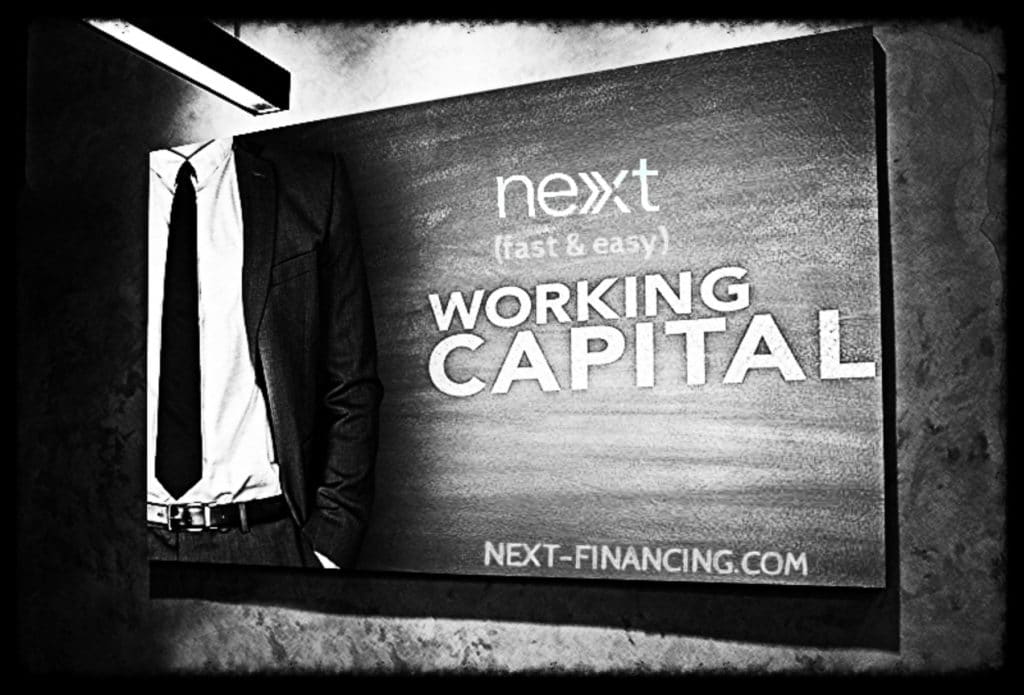 Working Capital/Advance
Next-Financing offers 3 different Programs for Working Capital.  They are named appropriately as our "Starter MCA", "Primary Capital" and "Premier Capital".  Approvals from $5K – $2MM and the entire process only takes 2 – 3 days (Application to Funding).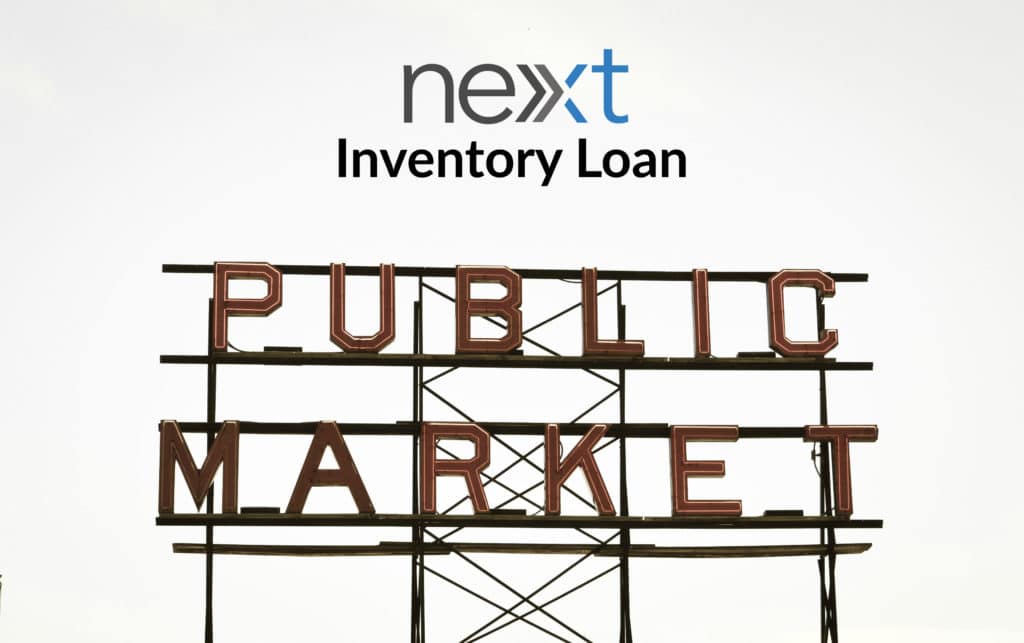 Inventory Loan
An Inventory Loan from Next-Financing helps you manage different products, maintain inventory and keep adequate cash on hand for smooth business operations and Robust Sales Numbers.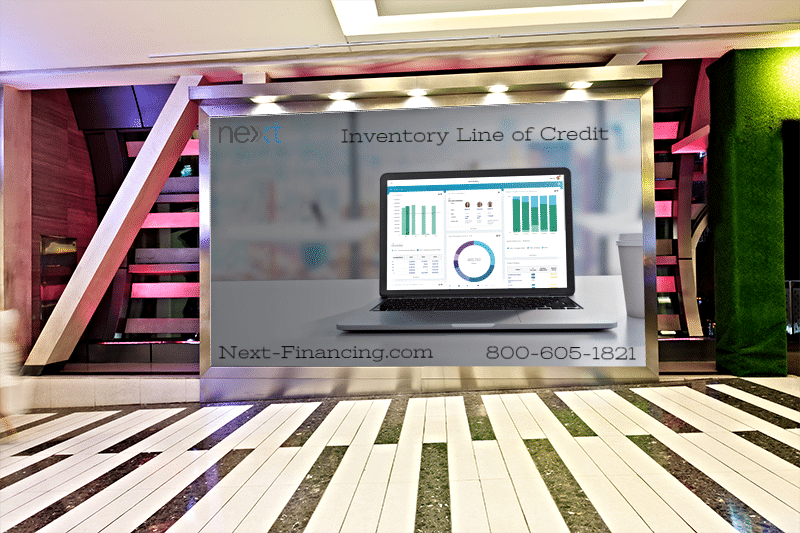 Inventory Line of Credit
Keep your cash and let Next-Financing pay your suppliers. The inventory-based line of credit allows you to retain your money for operations, new opportunities and unexpected expenses.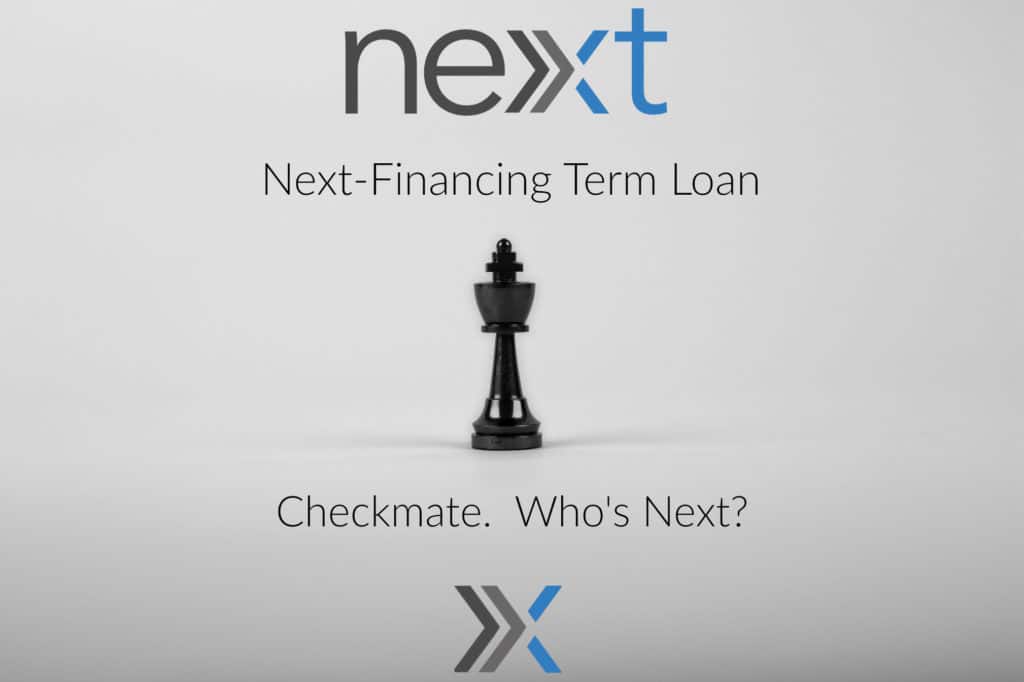 Term Loan
Leverage the success of your business into a loan with better terms. For those business owners who have weathered the storm for 2+ years, our term loan product was built with you in mind.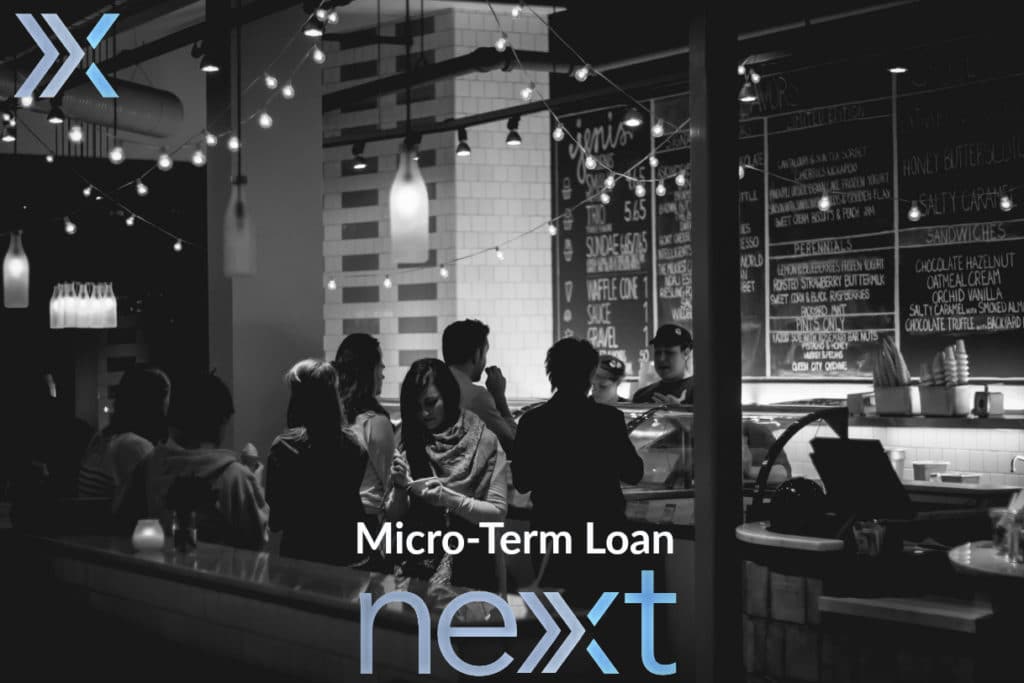 Micro-Term Loan
Introducing Next-Financing's New Micro-Term Loan for the business owner who needs fast capital, but has earned great terms and desires a no hassle application/approval process.  Approvals from $20K – $75K and interest rates starting at 7.9%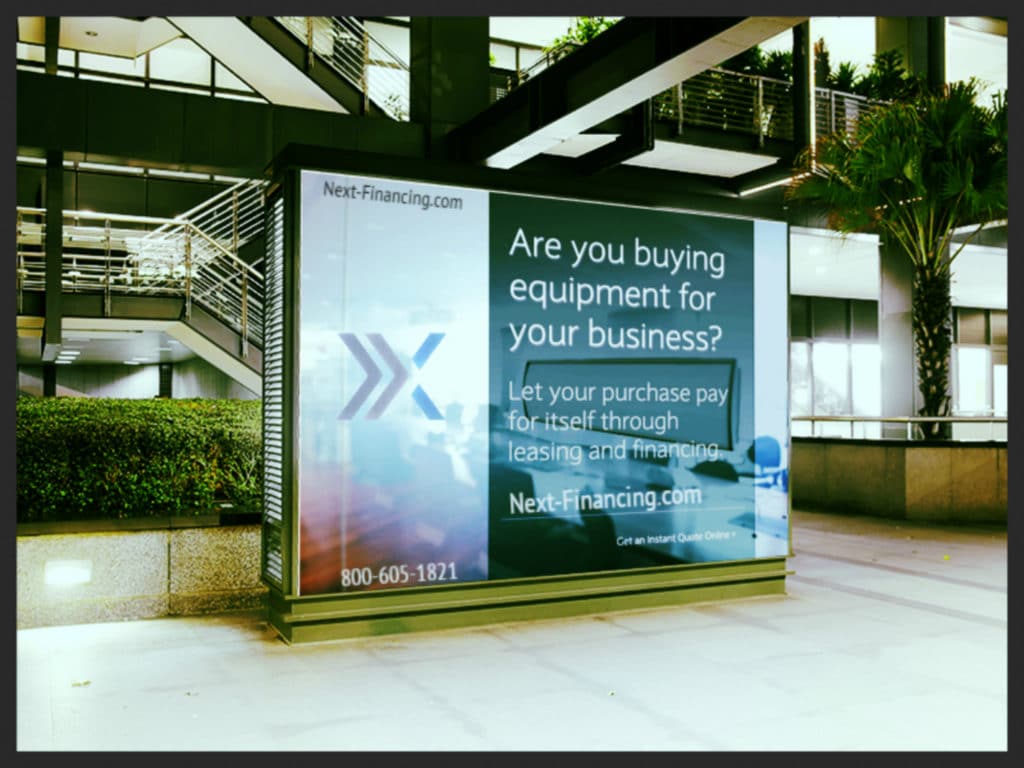 Equipment Financing
We provide Equipment Lease Financing and Equipment Loans for all credit tiers (A-E) with terms from 24 – 72 Months.  We service the business and their story, not the credit score.  In doing so, this allows for maximum approvals across the board and acquiring the necessary equipment to help grow your business.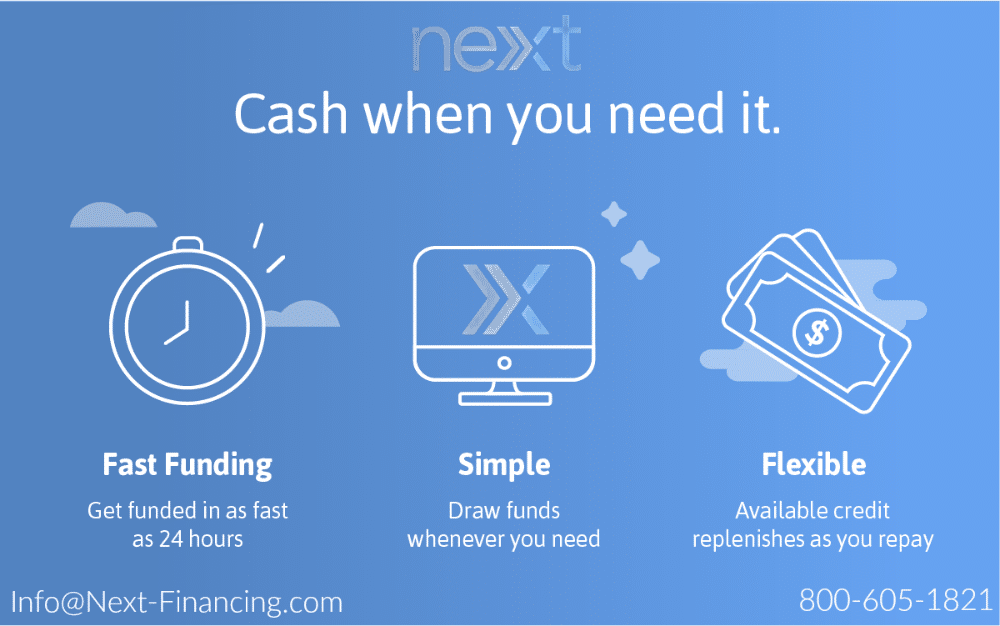 Line of Credit
Draw the cash you need directly into your business checking account at any time. Only pay interest on what you draw. Pay back your balance early any time and replenish your line for future needs.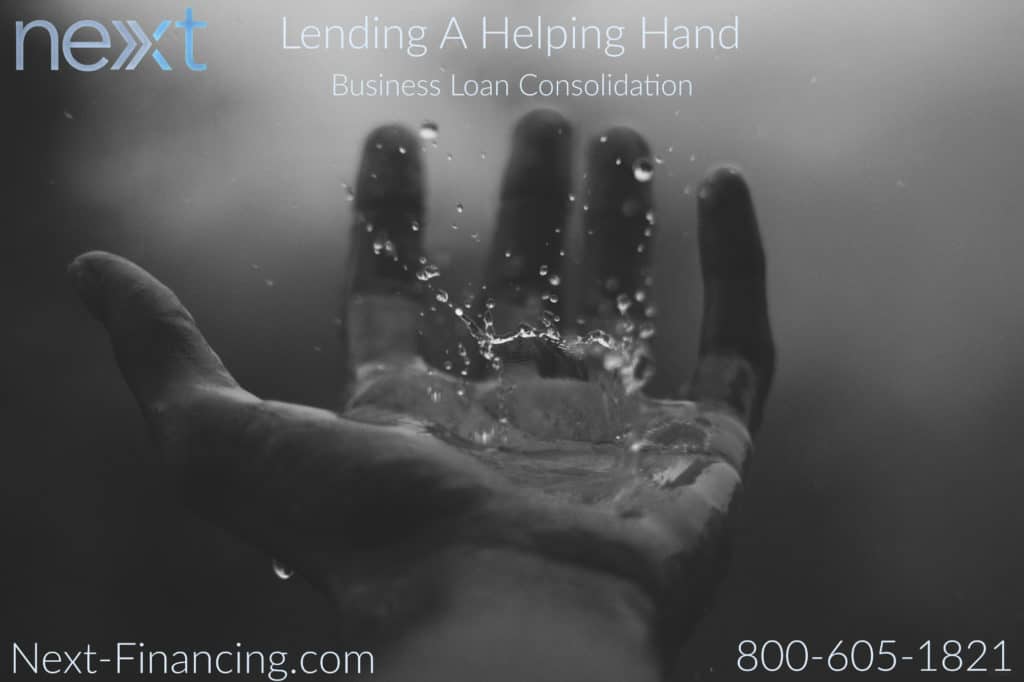 Business Loan/Advance Consolidation
If you are stuck in this type of situation, Next-Financing will pay off up to 2 other Working Capital Loans or MCA's with a $100K max and the loans/advances we pay off need to be at least 60% paid down.  Example:  You took out a $50,000 advance a year ago and have $22,000 remaining, but would like to pay off the existing $22,000 with an extreme APR and then get additional funding.  We would simply pay off your outstanding balance of $22,000 with your current lender and structure a new loan with your new approval amount and outstanding $22K bundled into one single loan, which only requires one single loan payment.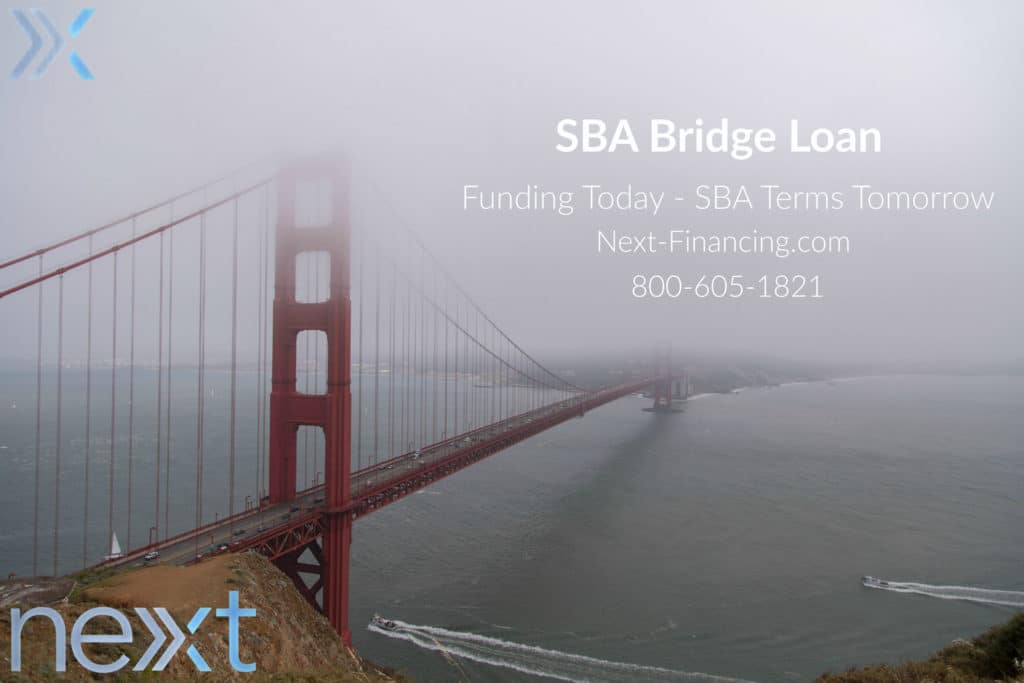 SBA Bridge Loan
What if you could get the funded you needed in 3-7 days AND end up with the terms and structure of an SBA Loan for the next 10-25 years?   Would you consider that a win/win or the best of both worlds?  Let's talk about our SBA Bridge Loan.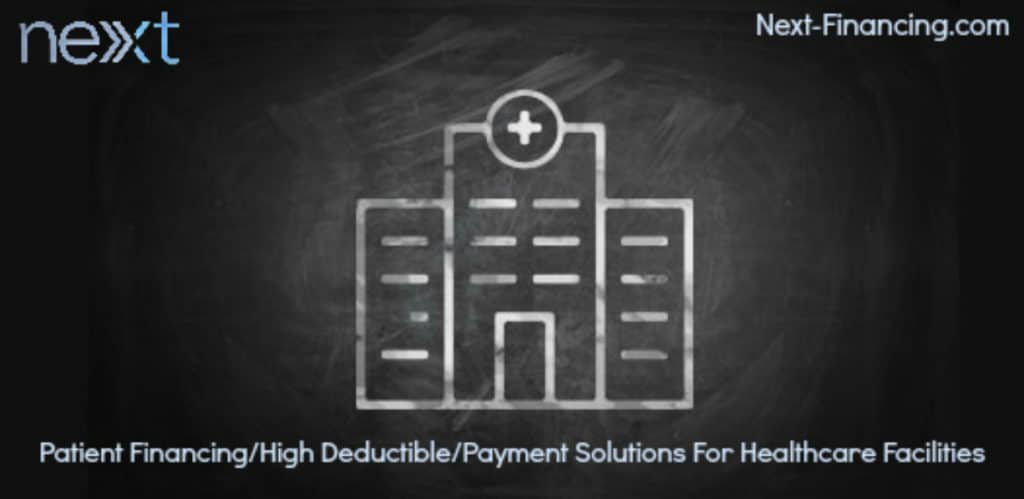 Healthcare Facility Capital – Liquidity
One of many challenges doctors and dentists face includes insurance reimbursement.  For your practice, this can mean a shortage of cash flow that can be used to invest in continual education for your staff or upgrading to latest medical equipment.  When your medical or dental practice is facing a shortage of cash, Next-Financing can help.  Our financing solutions will give you the capital you need quickly, without a lengthy application or funding process.